CALL FOR PAPERS
A Conference on
Multilingualism in the Past, Present, and Future: Opportunities and Challenges
 Organizers:
College of Foreign Languages and Literature
Wenshen Conference
National Chengchi University (NCCU), Taipei, Taiwan
Conference Date: November 23-24, 2019
Call for Papers Deadline extended to: Feb. 11, 2019
The College of Foreign Languages and Literature at National Chengchi University (NCCU), together with all of its departments and the Wenshan Conference, is organizing a joint conference on "Multilingualism in the Past, Present, and Future: Opportunities and Challenges." The conference will take place on 23-24 November 2019 in Taipei, R.O.C.
Conference Theme
We invite scholars and postgraduate students with a research interest in the phenomenon of multilingualism and its centrality to literatures, linguistics, language teaching, cultures, and translation studies. This conference aims to bring together researchers from different disciplines to offer new perspectives on multilingualism through a supra-spatiotemporal scope.
The papers concerned with the following six topics will be preferred:
Language and multi-culturalism
Language, mind, and brain in a multilingual context
Literature and multi-culturalism
Multilingualism in Islamic societies
TESOL and foreign language education
Translation and cross-cultural phenomena
Submission Guideline
An abstract in English or Mandarin Chinese of max. 350 words should be sent to Dr. Su isu@nccu.edu.tw and chingan@nccu.edu.tw, accompanied by a brief curriculum vitae by Feb. 11, 2019. A notification of acceptance will be issued on 15 March 2019. (Dear friends, please feel free to send your abstracts to Prof. cc招靜琪of the English department, cchao@nccu.edu.tw.)
Important Dates
Abstract submission deadline: Feb. 11, 2019
Notification of acceptance: March 15, 2019
Conference date: November 23-24, 2019
Other Information
Authors who are invited to present at the conference are encouraged to submit their papers to the scopus-indexed refereed journals published by the College of Foreign Languages and Literature, NCCU.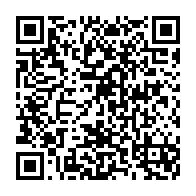 QR本院所屬單位出版之期刊
Journals by the conference organizer
Enquiry
Should you have any enquiry related to the conference and the abstract submission, please contact isu@nccu.edu.tw or chingan@nccu.edu.tw.
CALL FOR PAPERS (CFP Version 2019/1/18, Wenshan emphasized.)
https://foreign.nccu.edu.tw/wp-content/uploads/2018/07/books-2596809_640.jpg
591
640
ttyang
/wp-content/uploads/2018/06/政大外語學院院徽LOGOimgpsh_fullsize.jpg
ttyang
2019-01-18 16:15:59
2019-01-18 16:19:10
CALL FOR PAPERS: A Conference on Multilingualism in the Past, Present, and Future: Opportunities and Challenges